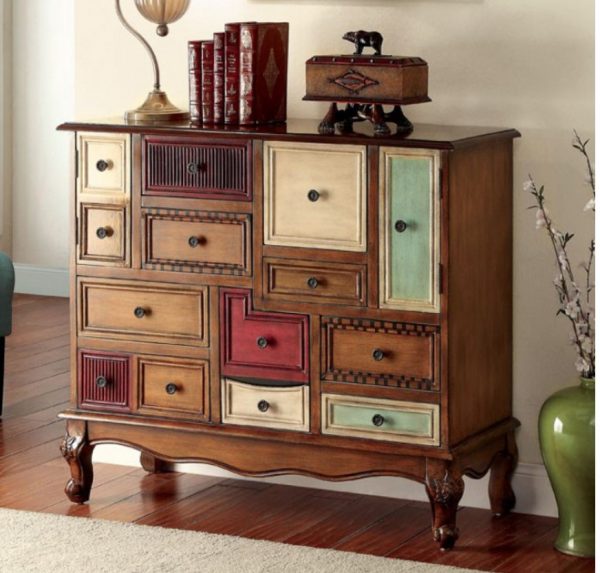 Desree Accent Cabinet AC149 by Furniture of America
Additional discounts may apply to multi-piece purchases. The more you buy the more you save!
*Prices subject to change. Call or stop by for your custom quote.
Product Description
Add eccentricity to your hallway or room with this delightfully unique piece. Multiple drawers and cabinets provide a place to store all types of small accessories.
Cabinet: 40″W x 15.75″D x 36″H