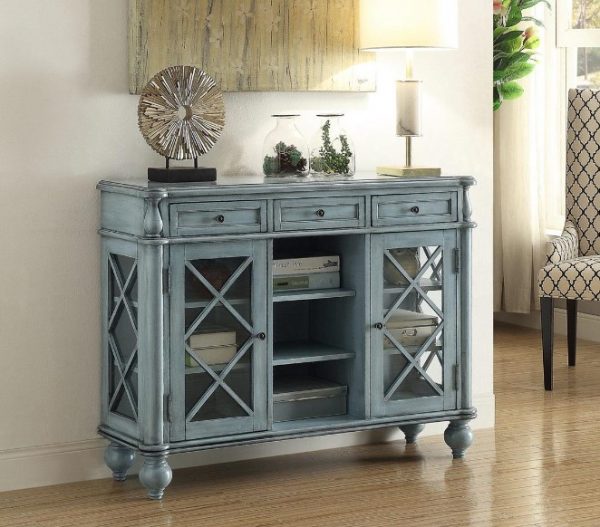 Thistle 13612 Accent Cabinet by Coast to Coast
Additional discounts may apply to multi-piece purchases. The more you buy the more you save!
*Prices subject to change. Call or stop by for your custom quote.
Product Description
Criss-cross lattice overlays the two glass fronted door and sides which flank the central open shelves in this inviting and oh-so-useful new credenza. With three drawers above for even more storage options, and an attractive Mabry Mill Burnished Blue, endless possibilities at your fingertips!
Accent Cabinet: 48″W x 14.5″D x 36″H