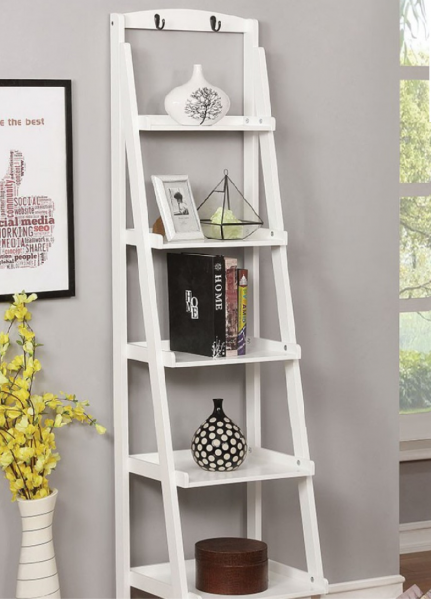 Theron Ladder Shelf AC808 by Furniture of America
Additional discounts may apply to multi-piece purchases. The more you buy the more you save!
*Prices subject to change. Call or stop by for your custom quote.
Product Description
Ladder shelving gives the room a fun and improvised look that your guests will enjoy. You can stack and display books and decorative pieces, even hang some terrariums from the mounted hooks. It's a perfect artsy alternative to the stale bookcase designs on the market.
Bookcase: 18.25″W x 15.5″D x 71″H