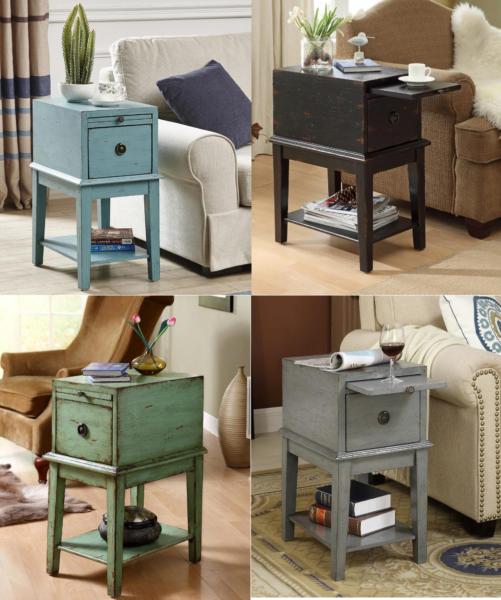 Simple Cabinet 39626 by Coast to Coast.
Pieces in this collection can be purchased separately or as a set. Additional discounts may apply to multi-piece purchases. The more you buy the more you save!
*Prices subject to change. Call or stop by for your custom quote.
Product Description
In a weathered and distressed finish, this simple cabinet has a bold personality full of rustic charm. One single deep drawer has a decorative pull and there is a pullout tray to extend t
he area on top. Tapered legs flow gracefully down and support an open shelf for display.
Available in Sea Blue, Black, Green, and Joplin Grey
End Table: 14″W x 19″D x 26″H