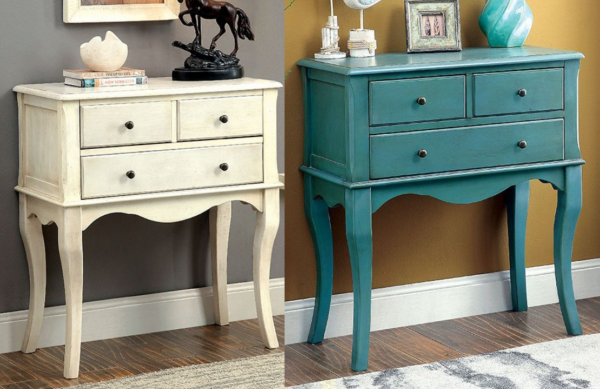 Sian Accent Cabinet AC137 by Furniture of America
Additional discounts may apply to multi-piece purchases. The more you buy the more you save!
*Prices subject to change. Call or stop by for your custom quote.
Product Description
Add antique elegance to your home without compromising floor space. This gorgeous storage piece is supported upon elegant cabriole legs while curved aprons and dark knobs adorn the front face.
Cabinet: 29″W x 15″D x 32″H
Available in Antique White and Antique Teal