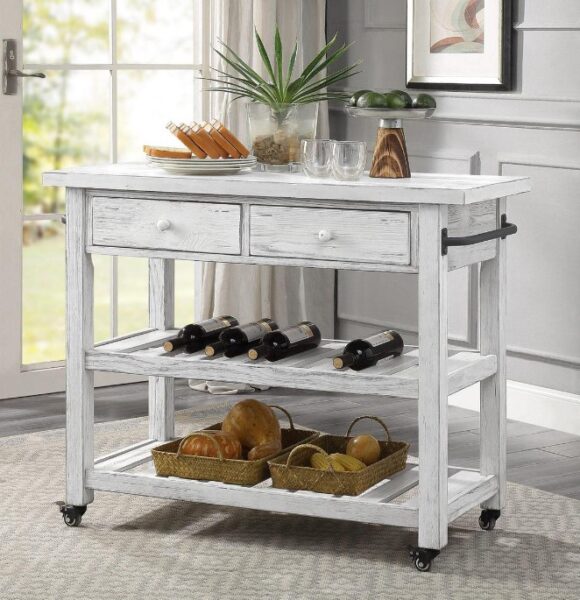 Orchard White Kitchen Cart 30434 by Coast to Coast.
Additional discounts may apply to multi-piece purchases. The more you buy, the more you save!
*Prices subject to change. Call or stop by for your custom quote.
Product Description
This Two Drawer Kitchen Cart in our crisp Orchard White Rub finish is the perfect entertainment piece. Two slotted lower shelves for baskets, napkins, platters and beverages, and two upper drawers for your flatware and utensils, plus bars to either side for hanging your party towels! Add an ample work space on top and the castors below which allow you to easily roll this cart to wherever the party is happening, and you are all set to go!
Kitchen Cart: 42″W x 18″D x 34″H
Click to view the matching Dining Set