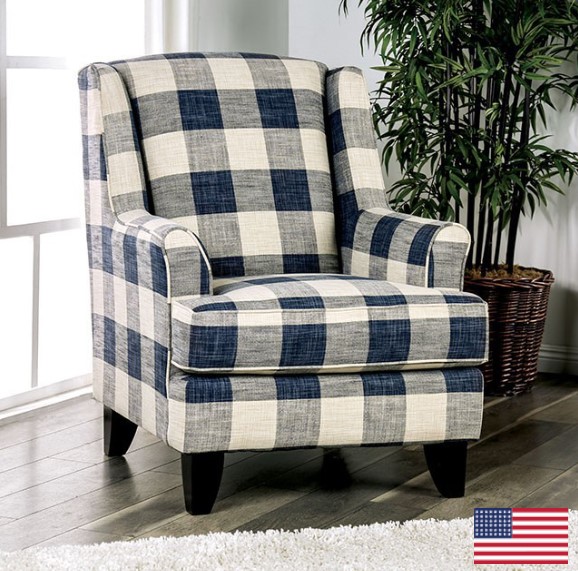 Nash Checkered Accent Chair SM8101 by Furniture of America.
Additional discounts may apply to multi-piece purchases. The more you buy, the more you save!
*Prices subject to change. Please call or stop by for your custom quote!
Product Description
A cozy blend of modern chic patterning with some traditional design elements lands this collection in a comfortable realm for your interior needs. The plaid patterning and use of darker hues allows this piece to add a modernizing element to more traditional decors. The rolled arms create a silhouette that is perfect to subdue a more modern room. Flexibility made easy.
Accent Chair – 32″W x 36″D x 42″H