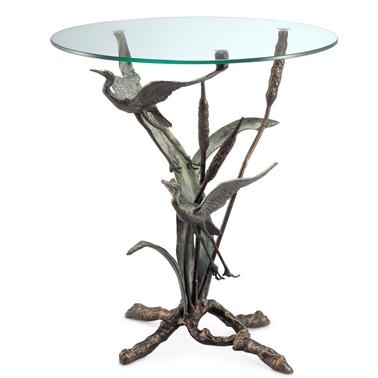 Cranes in Flight End Table by SPI Home. Pieces can be purchased individually or as a complete set. Additional discounts may apply to multi-piece purchases. The more you buy, the more you save!
*Prices subject to change. Call or stop by for your custom quote.
Product Description
Aluminum and Glass Sculpture End Table – Cranes in Flight
22″W x 22″D x 25″H – 18lbs.