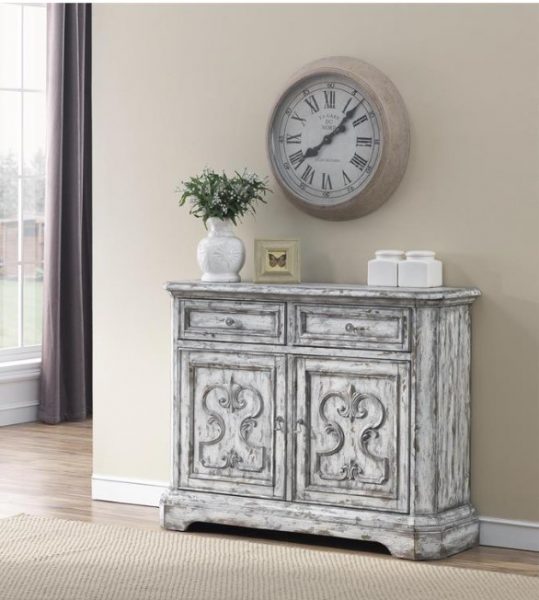 Drake 48160 Accent Cabinet by Coast to Coast
Additional discounts may apply to multi-piece purchases. The more you buy the more you save!
*Prices subject to change. Call or stop by for your custom quote.
Product Description
Finished in our Drake Aged White Rub, this two door two drawer Media Credenza has an vintage Old World charm that is reinforced by all the superb details that have been painstakingly created, and brought together in such a splendid fashion. Raised designs on the door fronts form gently curling Fleur De Lis patterns, which are then framed by other layers of thin molding. Corners are angled, the hardware a perfect match, and inside you'll find adjustable shelving for convenient storage. All you need to think about now is where you want to place this beautiful credenza in your home!
Accent Cabinet: 45″W x 13″D x 35″H