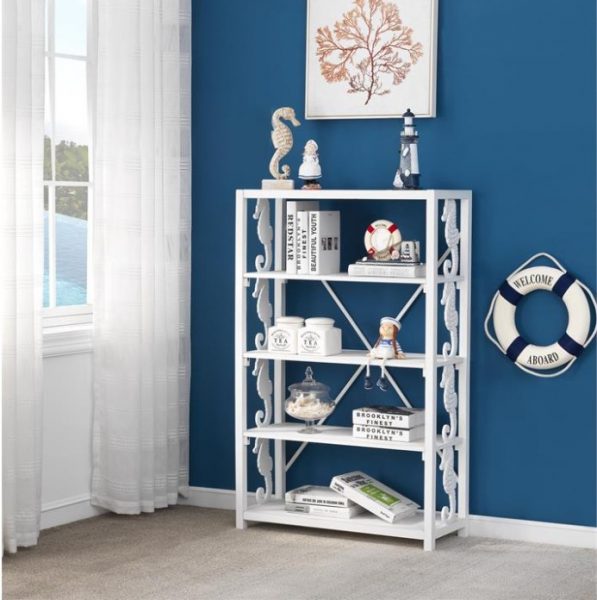 Seahorse Bookcase 48138 by Coast to Coast
Additional discounts may apply to multi-piece purchases. The more you buy the more you save!
*Prices subject to change. Call or stop by for your custom quote.
Product Description
The Wonders of the Sea have come indoors on this airy Bookcase finished in our refreshing Under the Sea White! Five deep shelves rise up and provide plenty of room to display your ocean treasures, or your collection of seafood cookbooks and pottery. This bookcase comes with carved seahorses running up both sides and an X to mark the spot accenting the open back, the perfect selection for all you sea lovers.
Bookcase: 30″W x 12″D x 48″H