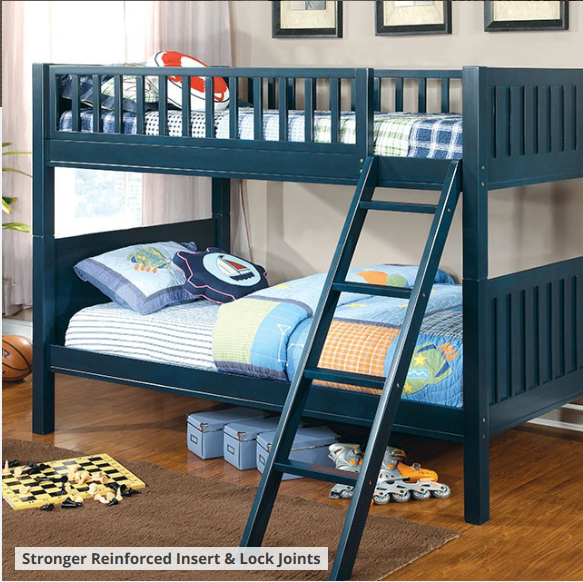 Azure by Furniture of America. Additional discounts may apply to multi-piece purchases. The more you buy, the more you save!
*Prices subject to change. Call or stop by for your custom quote.
Product Description
With a more colorful alternative to the common finishes, this twin bunk bed is finished in a unique dark blue color. Simple straight lines and a movable angled ladder completes this brilliant setup and gives it a personality of its own.
79.5″W x 42.25″D x 63.75″H